In this post, you will learn:
The do's and don'ts of a successful pantry purge
A step-by-step plan to purge your pantry
Tips that also work for purging your fridge and freezer too
TAKE ACTION:
Commit to doing a pantry purge challenge
Get into the right mindset to set yourself up for success
Clean out your food to reduce waste and save yourself money
This post may contain affiliate links. See disclosure for more details.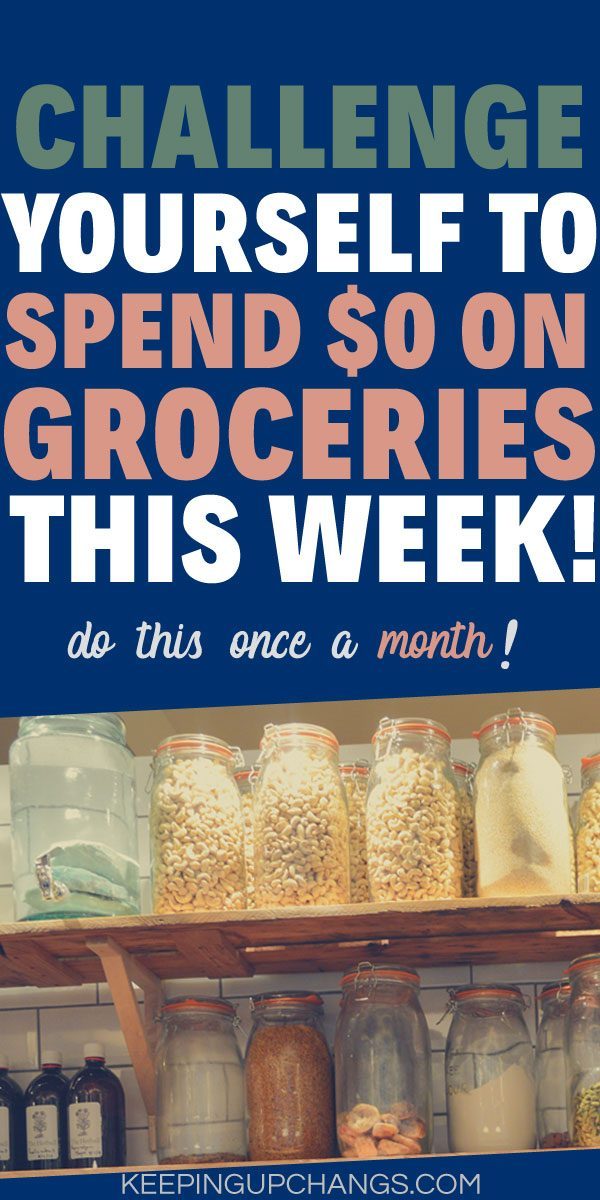 SPREAD THE WEALTH, SHARE THIS POST!
How to do a pantry purge
To get the most out of your pantry purge challenge, it's important to keep these tips in mind:
Don't overspend the week before to compensate
The point of this challenge is to save money and use items that you'd otherwise might miss or let fall to the wayside. Don't cheat and deliberately try to bulk up your pantry beforehand.
Don't limit yourself to the pantry
A pantry purge does not mean you are trying to clear out only your pantry.
Go through your fridge, refrigerator, and snack areas to see everything you have available that you can make use of during the week.
Start with the most perishable stuff
Start with fresh produce or other refrigerated stuff that is most likely to go bad first. Then, move on to pantry items or freezer life that can last another few months before ending with stuff like canned food or dry items that have super long shelf lives.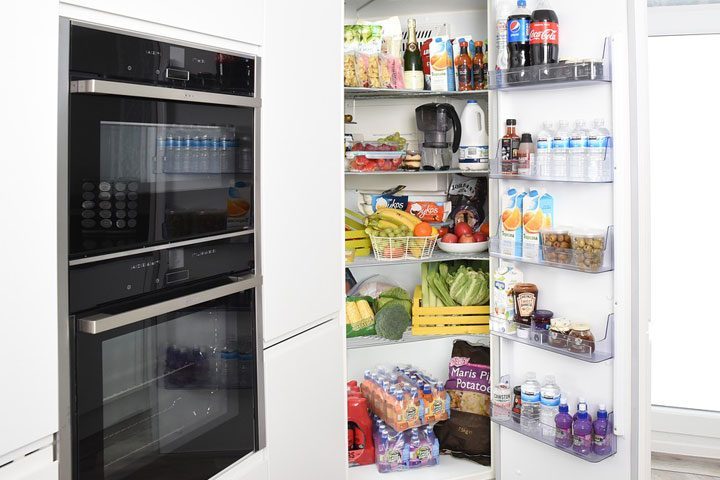 Prolong the life of the food you have
Your freezer and refrigerator can totally help your food last longer. For example, freezing sliced bread or putting your rice and dry pasta into the fridge can help prevent mold or weevils from growing.
Combine this technique with meal planning
Budget meal planning is already an awesome way to save money. Combining it with a pantry purge challenge will allow you to make your pantry last longer and help you ensure you've got some variety in your menu.
Don't resign yourself to a week of bad meals
Don't assume that you are in for a week of *blah* eating.
It's 100% possible to make delicious meals that you and your family will love. Be open to the possibility that your creative choices during the purge will help you discover new flavor combinations that you surprisingly enjoy.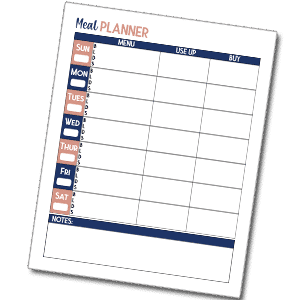 WANT A FREE BUDGET MEAL PLANNER?
Get your simplified printable:
To plan with ingredients you already have on hand
Know what you need to buy at-a-glance
That's easy reference on a single page
Look for ideas and inspiration online
Sure, maybe you only know how to use canned tomatoes a couple of ways. The internet, however, knows thousands of uses for them.
We recommend trying the super easy-to-use site Supercook.com, which allows you to enter what you have and shows you what recipes are available that use only those ingredients.
Don't limit yourself to just one week
No one says the pantry purge has to last for only one week. We've been able to stretch our pantry for two or three weeks sometimes, meaning we spent less than $100 for that month on groceries!
If you're worried about burning out, you can also try doing it every other week.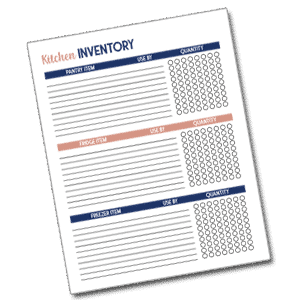 How to purge your pantry
Step 1. Don't do any food shopping this week
Step 2. Fill in our free kitchen inventory sheet with whatever food items you have on hand in your pantry, freezer, and refrigerator
Step 3. Plan out your meals for the week using only the ingredients you have available at home
Step 4. Check online at sites like Supercook.com if you're stumped and need ideas on how to use the ingredients you have on hand
Step 5. Dig in!
Conclusion
Purge the pantry to drop your grocery budget for the week to $0! Use our easy pantry purge challenge to figure out what you have on hand, then use the tips in our post about how to purge your pantry, fridge, and freezer to make delicious food and bank, all at the same time!
TAKE ACTION:
Commit to doing a pantry purge challenge
Get into the right mindset to set yourself up for success
Clean out your food to reduce waste and save yourself money
SPREAD THE WEALTH, SHARE THIS POST!
AUTHOR BIO
STACY, aka AUNTY CHANG, is a personal finance blogger set on a mission to show people that there's more to money than just the numbers. With two rental properties and a six-figure 401k by her 30's, she's on track to retire early without sacrificing work-life balance to get there. She wants to teach others how to identify their goals and use money to make them happen. Dual income, no kids, based in Hawaii.