$578.00.
That's the average monthly budget for meals for the typical American, who spends over $7000 on their annual food bill.
Sure, cutting back on dining out or opting for budget meals does go a long way toward reducing that figure drastically.
But there is a much easier technique for incorporating the cheapest meal prep ideas ever, on the daily and without any headaches.
Plus, it definitely allows room in your food budget for other small splurges in your diet, such as on organic offerings, specialty diet options, or fancier fare to celebrate unique occasions that keep these budget-friendly meals healthy and tasty.
In this post, you will:
Learn the easiest technique to cut down your food bill
Get examples of simple budget meal options
Be able to create your own frugal meal ideas that fit your palate and budget
This post may contain affiliate links. See disclosure for more details.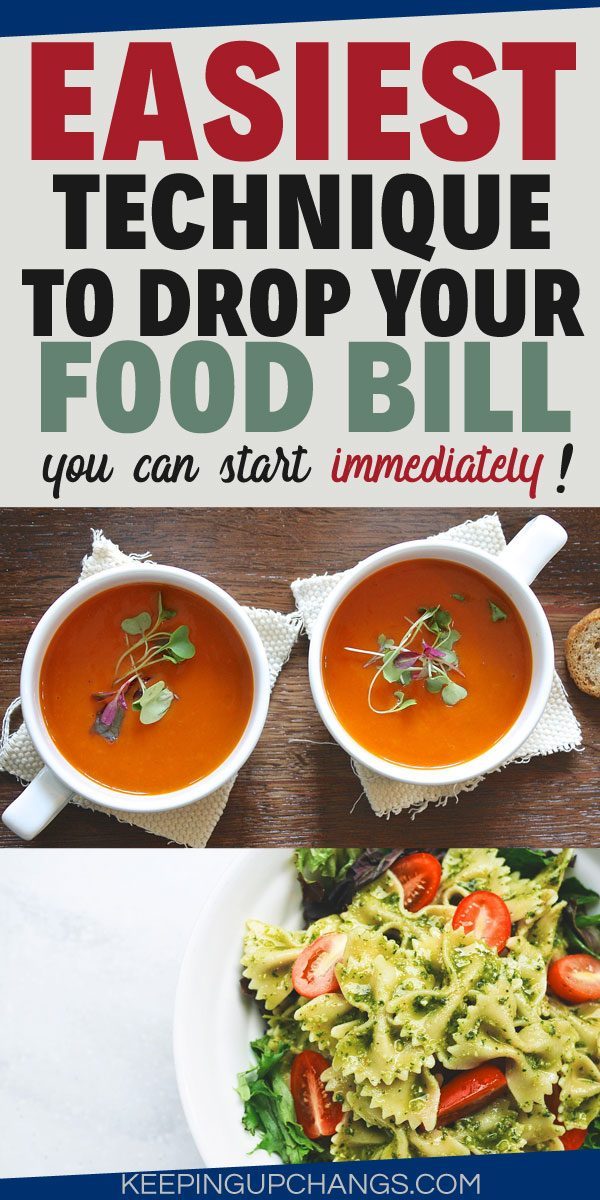 SPREAD THE WEALTH, SHARE THIS POST!
TAKE ACTION:
Pick your favorite food options from below
Build it into your weekly or monthly meal plan
Bulk up on savings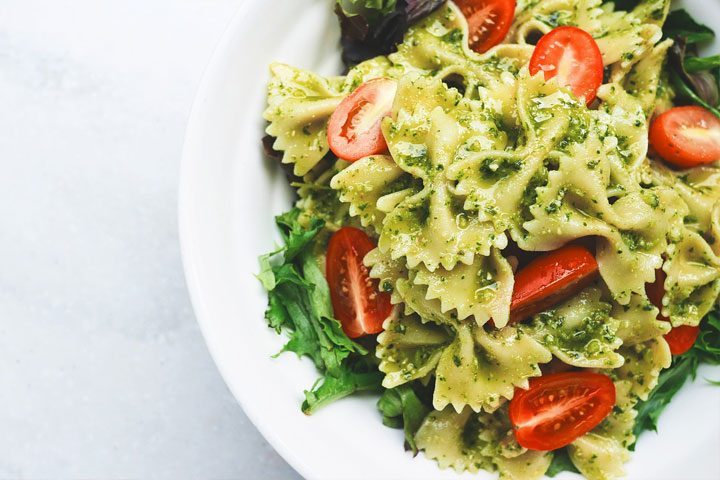 The easiest way to save big with budget friendly meals
Everyone gets the concept that the more meals you can do on the cheap, the more money you stand to save.
But what we like to do to level up our grocery savings while keeping things uber simple is to pick a frugal meal option that we don't mind having as our breakfast or lunch regularly.
Economy of scale pushes your per unit price lower if you buy in bulk, so the more of the same meal you can eat, the less of a budget you'll use.
And because breakfast or lunch is typically a meal that people don't care to have so much variety in, that's the best opportunity to easily save on at least 20-30 days a month (depending if you do them just on work days or for every calendar day) without even thinking about it.
TIP:
If you do wish to have more variety but still want to save some money, try picking 2-3 budget meal prep options that you can rotate throughout the month.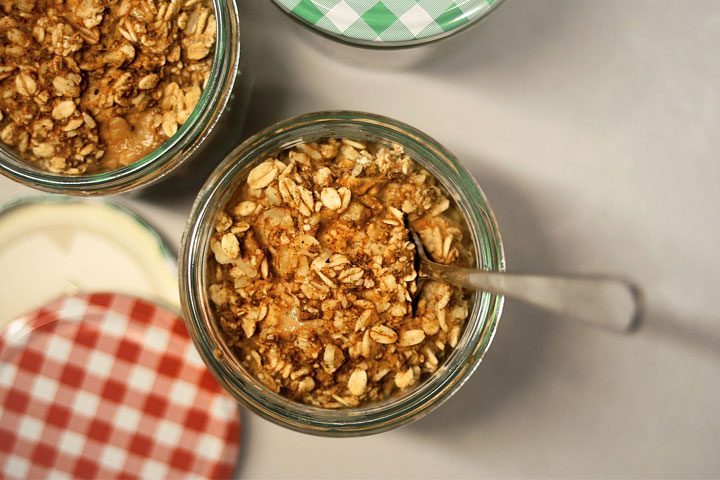 Cheapest meal ideas for breakfast
Whether you're looking for a quick bite to eat or a slightly heartier option, here are a few breakfast options that are very economical and quick to whip up in the morning:
Fruit
Banana
Apple slices + peanut butter
Pear
Smoothie
Eggs
2 hard boiled eggs
Scrambled egg wrap (tortilla + 2 scrambled eggs + shredded cheddar)
Sunny side-up egg with toast
Other Ideas
Oatmeal with cinnamon & sliced bananas
Chia seed pudding (chia seeds + milk or soy milk + maple syrup)
2 slices whole wheat toast + jam or peanut butter
English muffin with shredded cheese, toasted
TIP:
If our meal ideas don't tickle your taste buds, you can always turn to the internet for hundreds of other ideas. Search for "cheap meal ideas" and you're bound to find something that strikes your yum.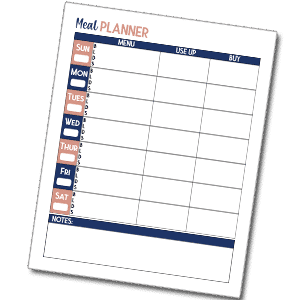 WANT A FREE BUDGET MEAL PLANNER?
Get your simplified printable:
To plan with ingredients you already have on hand
Know what you need to buy at-a-glance
That's easy reference on a single page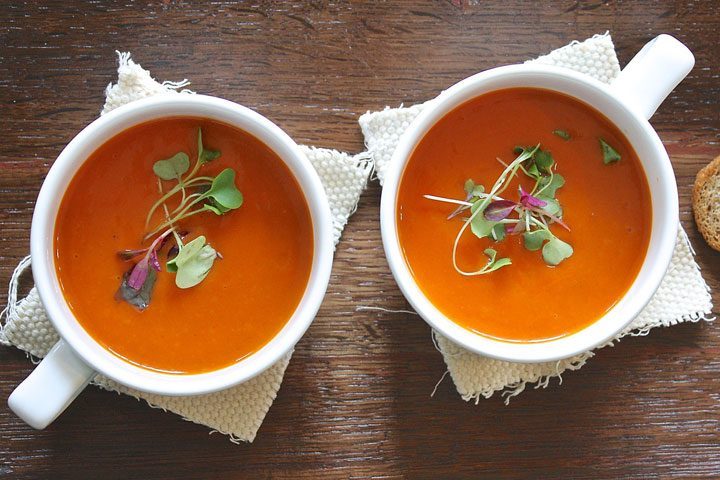 Healthy, budget meals for lunch
Eating home lunch rather than going out for a bite will literally save you hundreds each month. Use some of these easy-to-make, low-budget meal ideas to pocket even more of your lunch money.
Peanut butter & jelly sandwich
Greek wrap (tortilla + hummus + cucumber + tomato + canned olives)
Lentil soup (dried lentils + vegetable broth + canned diced tomatoes) with 2 slices whole wheat toast
Split pea soup with 2 slices whole wheat toast
Quinoa with broccoli & shredded cheese (use frozen broccoli)
Spring mix salad with chickpeas and salsa
Rice with stir fry & soy sauce (use frozen vegetable mix)
Black bean burrito
Pasta with homemade tomato sauce (canned tomato + onion + garlic + herbs + salt/pepper)
Simple pasta salad (pasta + chickpeas + tomato + olives + shredded cheese + dressing of your choice)
TIP:
Creating your own frugal meal is as easy as picking a low-cost starch plus 2-3 other ingredients (like produce that's in season). Use condiments and seasonings that you already have to help add flavor.
Conclusion
Getting food on the table shouldn't cost you more than the table itself! Try some of our cheapest meal ideas and make them your weekly or monthly budget meals to save even more.
TAKE ACTION:
Pick your favorite food options from above
Build it into your weekly or monthly meal plan
Bulk up on savings
SPREAD THE WEALTH, SHARE THIS POST!
AUTHOR BIO
STACY, aka AUNTY CHANG, is a personal finance blogger set on a mission to show people that there's more to money than just the numbers. With two rental properties and a six-figure 401k by her 30's, she's on track to retire early without sacrificing work-life balance to get there. She wants to teach others how to identify their goals and use money to make them happen. Dual income, no kids, based in Hawaii.