Hi, we're the Changs, and we're here to teach you about the real value of your money.
Money is like a box of chocolates…
If you binge it all at once, your short-lived enjoyment will only be followed by regret, thanks to that sick feeling in your stomach.
Or you could learn to savor it, and enjoy every single bite for as long as you can stretch those chocolates to last.
Chances are, you prefer #2.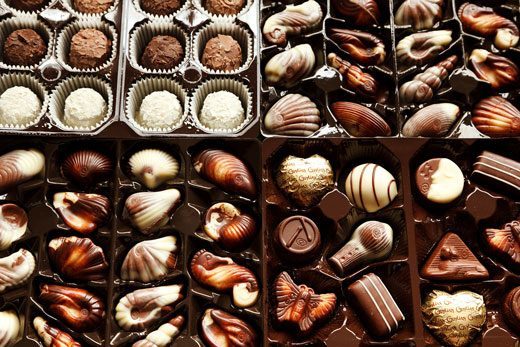 Can you handle the truth?
Time for some real talk.
We all know what we should be doing with our money. We just don't have the motivation to follow through on it.
In your defense, most personal finance concepts are boring as heck. (Anyone else tune out at the words, "here's how compound interest works…"?)
And our society's pretty terrible at preparing us for all the life-changing financial decisions we have to make. (Raise your hand if you learned about credit cards and mortgages in school? Oh, nobody?)
But, honestly, these are not excuses for us to not take responsibility for our financial future. (#truthbomb)
After all, we're the ones who have to live with the consequences, so frankly, my dear, shouldn't we give a damn?
USA, we have a problem
Yes, our country should care. Here's why:
Average American household credit card debt:
The average American household carries a monthly balance of $6929 on their credit cards (source). Plus, they stay longer in debt because of the interest that they're paying on the balance.
Average college student graduate student loan debt:
College students graduate and start their real adulthood deep in debt. Right out of college, they are thousands in the red (source).
Average American retirement savings: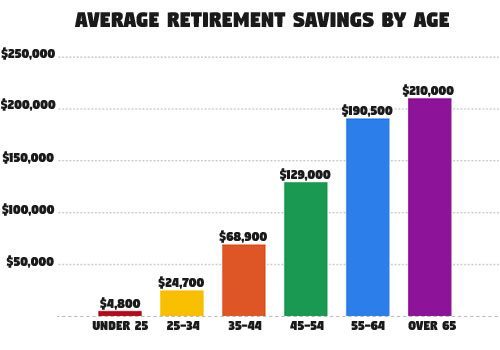 With all that debt, it's no surprise that most Americans don't save nearly enough for retirement. The average retirement savings by age group is (source):
Under 25 years of age: $4,800
25-34 years of age: $24,700
35-44 years of age: $68,900
45-54 years of age: $129,000
55-64 years of age: $190,500
Over 65 years of age: $210,000
With monthly expenses for older couples averaging $3,800 (source), that money won't even last 5 years into retirement.
So if you're tired of constantly having to pay off debt…
…feel like your only choice is to choose between depriving your now self or your future self…
…or are looking for money advice beyond "make more" and "spend less" that will actually solve your money problems…
Then you're in the right place!
The stuff financial dreams are made of
How would you like to stop feeling constantly worried, stressed, depressed, or otherwise negatively towards your personal finances?
What if, instead, you actually feel good about your money?
That's our goal at Keeping Up with the Changs. We want to empower you to take control of your money situation so that you can set on your own path to financial independence.
How do we plan to do this? By teaching with these three goals in mind:
Relatable
Money is pretty black & white (actually, green & white), but humans aren't.
We don't talk theory that takes emotion out of the equation, we focus on practical methods that work in real life.
Inspiring
No matter what your financial situation, everyone should experience money wins.
We share easy tips that will give you immediate results and complex ideas that challenge you to set your bar high (and achieve it).
Actionable
We don't want to just tell people about how to improve their financial situation, we want them to actually do something about it.
We show you how to put sound financial advice to good use.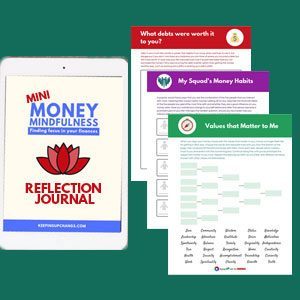 WANT A FREE MINI MONEY JOURNAL?
Get your mind and wallet on the same page with a fillable printable journal to:
Dive deep into your money values
Uncover habits and trends influencing your personal finances
Get motivated to make positive change with your money
Start getting your money to work for you
Who We Are
And if you're wondering who the heck we are and how we're qualified to teach you about this, well, we're a sister duo on a mission to make financial independence a rule, not an exception.
We want to redefine the American dream not by the Joneses' standards, but by the Chang family's principle: that the real value of your money lies in how it helps you live YOUR best life.
If you care to know about our personal stories, here they are. Grandma and Grandpa Chang (our parents) set the stage for our financial foundation, then Stacy (aka Aunty Chang) and Sylvia (aka Mama Chang) ran with it in ways that fit their different lifestyles.
Grandma & Grandpa Chang
Grandma & Grandpa Chang were FIRE'd before FIRE (financially independent & retired early) was a trendy thing. It wasn't a walk in the park though. More like a marathon. In bad weather. With cramped muscles. From mile 1.
They were born into comfortable lives in Vietnam, but war changed everything quickly. After going through some pretty crazy stuff to flee the country, they eventually were accepted into America as new immigrants.
It was pretty scary, because they knew no English (except for Beatles lyrics) and had only $100 to their name. Heck, they couldn't even tell a quarter from a penny! But they did what their generation does best: they sucked it up and learned to hustle.
They had plenty of pivotal money experiences, some good and some bad:
told friends the truth about whole life insurance
moved to one of the most expensive states in the country
became entrepreneurs
went to night school to learn how to do taxes because an accountant was too expensive
lost money (and a "friend") through a poor investment
accidentally bought a rental property
…among other fond memories. But through it all, they learned lots, made their comebacks, and ensured that success was not just limited to their generation by passing on their knowledge.
Credentials: Graduated from the School of Hard Knocks with a PhD . They started life well off, and then war snatched it all away. They lived like the Joneses when they got here, but have since learned how to live it more happily their own way.
Mama Chang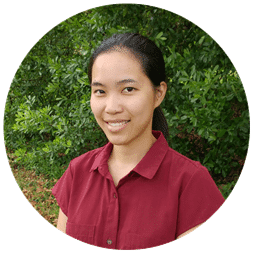 Mama Chang and her husband are part of an awkward sandwich generation made complicated by an intersection between traditional Asian and modern American cultures.
On one hand, they have American-born Little & Littler Changs to raise, and are trying to strike a balance between not spoiling them yet also not letting them fall behind their peers.
On the other hand, Mama & Papa Chang are trying to forge a strong foundation for their growing family while remaining responsible to their own parents, who did just the same for them in their childhood.
Mama & Papa Chang worked together to make things happen: They've achieved a number of financial hurdles, including buying their own place. Their current bold dream: pay off their hefty mortgage in 15 years.
As municipal workers with a fairly humble salary, their financial focus is on slashing spending, cranking up revenue streams, and getting that house debt out the door.
Credentials: Graduated college at the perfect time: during a major recession and entering the low-paying government workforce with a humble salary made even smaller through mandated pay cuts to balance the government's budget. Still managed to build their wealth and buy a place of their own in an area with an incredibly high cost of living.
Aunty Chang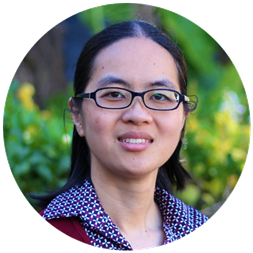 Many of Aunty Chang's coworkers have a similar story of how they met her: She would roll right up, comment on how young they looked, and then immediately proceed to explain how they'd benefit if they started saving for retirement now while they were young and their money had time to grow.
There are few things Aunty Chang loves more helping people achieve their own money wins (like that time she saved a friend from signing on a terrible mortgage that they could only actually afford if they ate ramen for 30 years straight).
Her goal is to strive for financial independence so she can follow her many whims and passions. She has classes she wants to take, volunteer opportunities she wants to pursue, and other passions she'd love to work on on a regular basis. She and her husband choose to be a DINK household (dual income, no kids), so she plans to invest smartly and spend minimally to get to early retirement ASAP.
Credentials: The one with the business degree (Accounting). But the real lessons were learned from being duped by shady people in an online venture and having a tenant so bad she had to evict them, but still choosing to dust herself off and try again.
It's not your money that defines your financial well-being. You do. 
We'll give you the stories and insights to inspire you, and the tools & tips to make it happen.
SO WHAT WILL YOU CHOOSE?
Stay in the red or come over to the dark side?
(Everything's better in the black, jus' sayin'.)
*Get access to the CHANG RESOURCE VAULT with free printables, handouts & worksheets to get your finances in order + subscribe to our newsletter.